3003 aluminum alloy is an alloy in the wrought aluminum-manganese family (3000 or 3xxx series). It can be cold worked (but not, unlike some other other types of aluminum alloys, heat-treated) to produce tempers with a higher strength, but a lower ductility. Like most other aluminum-manganese alloys, 3003 is a general-purpose alloy with moderate strength, good workability, and good corrosion resistance. It is commonly rolled and extruded, but typically not forged. As a wrought alloy, it is not used in casting. It is also commonly used in sheet metal applications such as HVAC, hinges, condensers, radiators, evaporators, heat shields, gutters, downspouts, and roofing and siding.
Specification:
| | |
| --- | --- |
| Aluminum Alloy | 3003 Aluminum Coil |
| Temper | O, H12, H14, H16, H18, H19, H22, H24, H26, H28, H32, H34, H36, H38 |
| Thickness | 0.2-8 mm |
| Width | 100-2650 mm |
| Coil Weight | 1-10 ton/coil |
CHEMICAL COMPOSITION LIMITS (%)
Si
Fe
Cu
Mn
Mg
Cr
Ni
Nickel
Zn
Ti
Others
Total
0.6
0.7
0.05-0.2
1.0-1.50
-
-
-
0.1
-
0.05
0.15
Application
3003 aluminum coil is mainly used in mobile phone battery shell material, lighting, interior decoration, air conditioning tube, automobile fuel tank, tank body, electrolytic capacitor and other fields.
Shipping & Packaging
1. To ensure that the surface of the 3003 aluminum coil is intact without scratches, we will clamp paper and cover film on the 3003 aluminum coil;
2.The plastic or kraft paper package is used for moisture-proof and rain proof to ensure that the 3003 aluminum coil is clean and free from dirt during transportation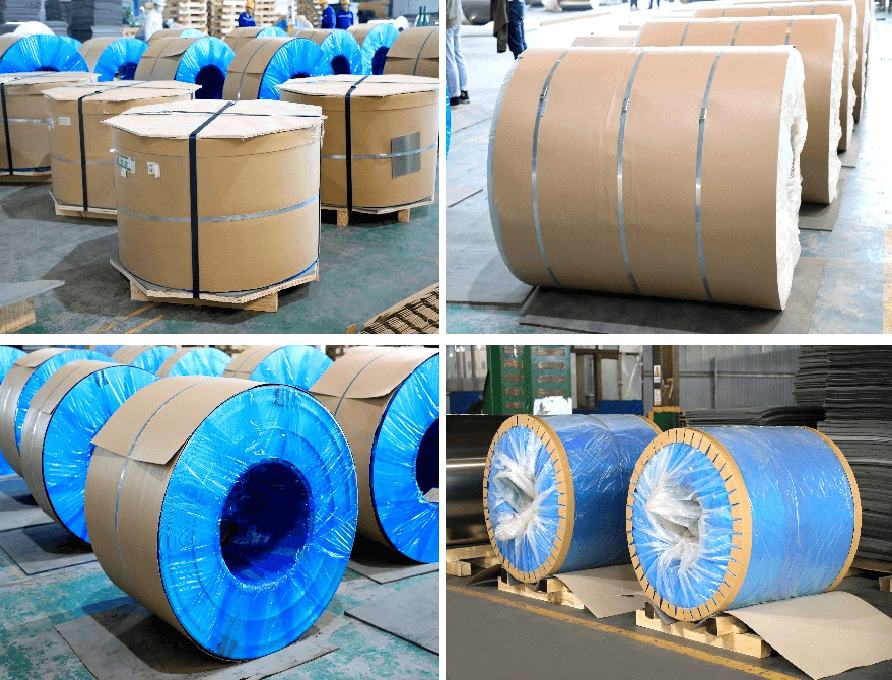 What are your advantages?
1) Fast delivery time
2) High quality, quantity is with preferential treatment
3) We can process to different finish you request
4) 800 Tons/Month, high production capability will short your wait time.
5) Good quality with reasonable price
6) Buyer's Specification Accepted
7) Experienced R & D Department
For More details of each item,contact our sales to know more about it.Thanks for your visiting of JM steel,save our web.You will be more professional in steel industry.