JM Steel (JinMing Jiande) Group was established in 2012 and is headquartered in Wuxi City, Jiangsu Province. It covers an area of approximately 800,000 square meters and has branches in Shanghai and Guangdong, China. Among them, the company has an area of about 22,000 square meters for the production of large, medium and small diameter stainless steel seamless pipes. The company has 1,000 employees, more than 100 professionals, engineers and technicians.
JM Steel,one-stop procurement of stainless steel plates, coils, tubes bars, including all shapes and surfaces.Main steel grades are: 304 / 304L, 321, 316 / 316L, 904 L, S31803 / 2205, S32750, etc., and special specifications and materials are guaranteed to be customized!With a strong capital base, specialized in various stainless steel seamless pipes,which are widely used in various industries such as petroleum, chemical, machinery, electrical, chemical, pharmaceutical, food, papermaking, printing and dyeing, and pneumatic components.
We have a complete set of inspection equipment, such as UT&ET, hydraulic test equipment, spectrometer, scanning electron microscope, etc., and have also passed SGS TUV certification. Technical standards implemented by the product: seamless stainless steel tubes for infusion GB/T14976-02 (national standard), for structure GB/T14975-02 (national standard), for boilers and heat exchangers . The corresponding foreign standards of GB13296-91 (national standard) are: American ASTM/ASME, Japan, etc.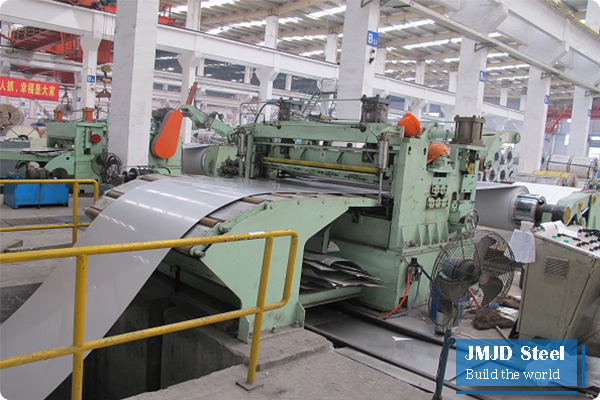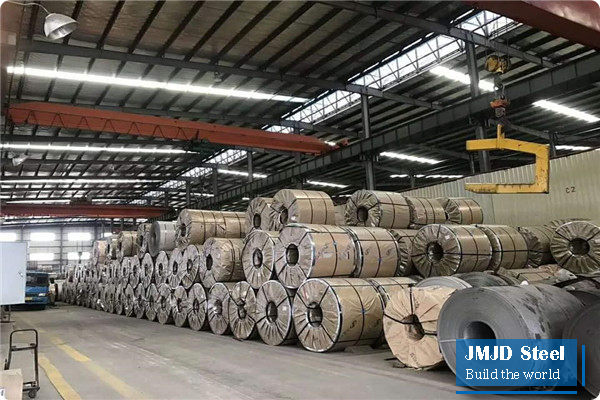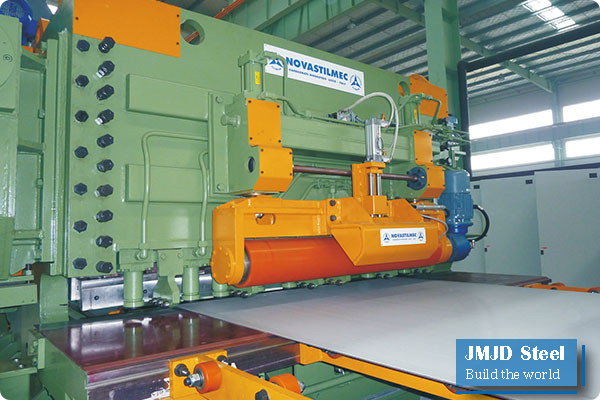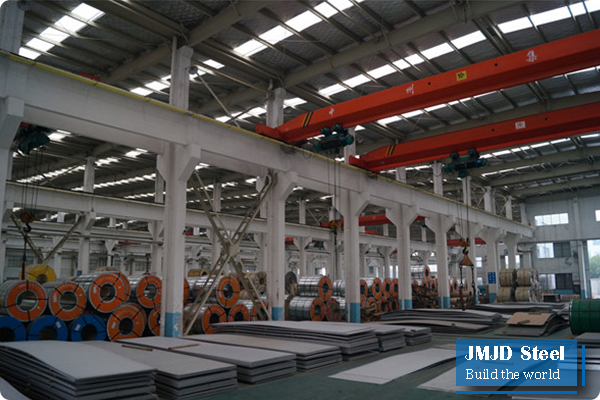 At present, JM Steel has hundreds of millions of high-end processing equipment at home and abroad, including:
---precision cutting equipment: advanced Italian Nova stainless steel Cutting production line,
---Taiwan Weitai stainless steel cross-cutting line, Taiwan Weitai stainless steel slitting line,
---Large-scale stainless steel cold and hot rolling Flattening machine, slitting machine, etc.;
---Cutting equipment: water jet cutting machine, plasma cutting machine, etc.;
---Forming processing equipment: shearing machine, punching machine,etc.;
---Surface grinding equipment includes: flat plate polishing machine, 8K mirror grinding machine,embossing machine, dry grinding wire drawing machine, etc.;
---Large-scale CNC processing equipment.
In 2012, JM Steel invested and built a stainless steel factory, which is mainly an agent of stainless steel products. JM Steel also set up our own warehouse. A safe, dry and orderly environment is provided to ensure the quality and integrity of the product. And dedicated employees are responsible for warehouse management, including cargo receiving, storage, outlet and inventory management.
JM Steel also has necessary processing equipment for processing and customization of stainless steel products. These processing equipment can include cutting machines, bending machines, drilling machines, etc. to meet the specific needs of customers. By owning our own processing equipment, our company can more flexibly meet the custom needs of customers and provide customized stainless steel product solutions.
In 2017, JM Steel decided to invest in the construction of an aluminum factory, which accounted for 30% of the company's total investment. The construction of aluminum factories is to meet the market's demand for aluminum products and further expand the company's business scale in the aluminum industry.
The construction process of aluminum factories has gone through multiple stages. We have conducted full market research and feasibility study to ensure the feasibility and potential profitability of the project.
In 2018,JM Steel decided to conduct an important investment to invest and build a galvanized board rolling factory. The project accounts for 25%of our company's overall investment portfolio, showing its importance in the company's strategy. Our company can master more supply chain links, improve product quality and competitiveness, and reduce costs.
We have established a cooperative relationship with some well -known equipment suppliers to ensure that high -quality equipment is obtained. At the same time, we have formed a professional project team responsible for the supervision and management of factory construction. Ensure the normal operation of the production line and meet the expected production capacity and product quality requirements.
We have implemented strict quality control measures, including raw material inspection, production process monitoring, and quality testing of final products. We have also established a comprehensive quality management system to ensure that products meet national and industry standards.
JM Steel signed a strategic cooperation agreement on the sales of medium and heavy plates, special steel and other products with major domestic stainless steel plants, and imported 276, 825, 600 and other high nickel-based alloys from Germany.

In 2019, JM Steel was rated as "AAAAA Grade Stainless Steel Circulation Enterprise", "One Hundred Integrity Enterprise", "Wuxi 3A Grade Contract and Trustworthy Enterprise" by China Metal Material Circulation Association, and "Top Ten in China's Stainless Steel Industry Trade Volume" . We promise not only to provide customers with the highest quality products and competitive stainless steel prices, but also to provide the best solutions for steel procurement.