The spring breeze is warm and the sun is shining brightly. When the spring flowers bloom, it is a good time for people to go out and play. In order to breathe the breath of spring, enjoy the care of nature, and enhance the cohesion and centripetal force of the company, the company organized all employees to go out for an outing on the Arbor Day on March 12. This is the largest outdoor outing organized by the company this year.
At 8:30 in the morning, the sun is shining, the wicker is stretched, facing the early morning sun, accompanied by the gentle spring breeze, several coaches full of company employees set off from the company's door, and arrived at the destination at 10:00—breathing the forest ecology Farmhouse. The buildings and idyllic scenery on both sides of the road make everyone excited, and the fragrance of the yellow rapeseed flowers on the roadside makes everyone feel the beauty of spring.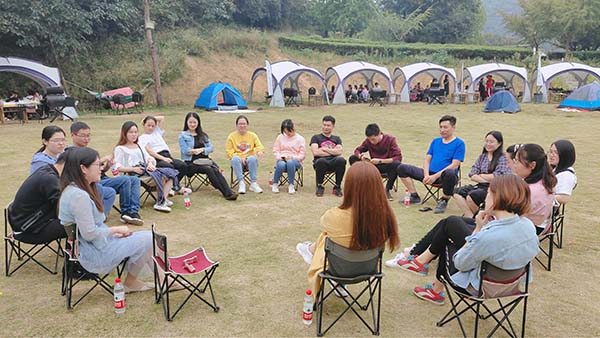 Breathing Forest Ecological Farmhouse, 16.5 kilometers away from the company, and 25 minutes by car. It is a farmhouse integrating dining, entertainment and leisure. The environment is beautiful, the air is clear, and the peach blossoms, rapeseed flowers and pear blossoms are blooming in full bloom, which is better than the human world. Wonderland, a paradise.

After a short break, the company's employees held a team treasure hunt. Attracted by the rich prizes, they searched for "treasures" with great interest. In the competition, the team members of each group fully demonstrated their teamwork spirit. Finally, everyone All received their own prizes.
At noon, everyone gathered for lunch. In the delicacy, everyone pushes cups and exchanges to exchange emotions. In the afternoon, the company held flower viewing activities (peach blossoms, rapeseed blossoms, pear blossoms), photography, chess and cards, and mountain climbing activities. Although the weather is relatively hot, everyone still visits the various scenic spots of the farmhouse in groups, and some employees climbed to it. The top of the mountain, left his own footprint at the highest point. While enjoying the beautiful natural scenery, everyone did not forget to take photos to commemorate each other, which enhanced each other's emotions.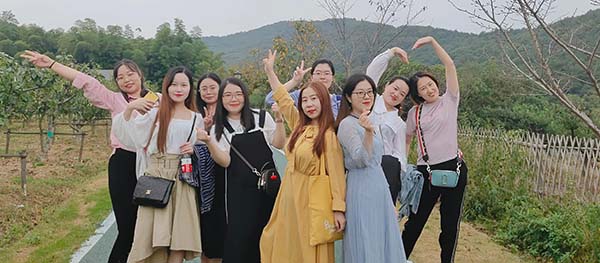 Through this spring outing, everyone not only enjoyed the beautiful scenery, relaxed their minds and bodies, and relieved the pressure of work and life, but also provided a platform for communication. Various departments took this opportunity to actively communicate for the future. Coordination and cooperation have laid a good foundation. I believe that in the future work, employees will devote themselves to their jobs with more enthusiasm for work, and contribute their strength to the company's vigorous development.

Beautiful spring, we set sail, we are proud because we are young, we are proud because we are a team, we are proud because I am a member of JINGMING JIANDE Technology Co., Ltd.!