For architectural appearance or low surface roughness requires for any purpose, our sheet and coil polishing services ensure an optimum finish. Our stainless-steel sheet & coil polishers provide a high-quality finish, with finesse. Not only do our polishing processes enhance the physical appearance of stainless steel but it also increases its sanitary benefits. This is what makes it so ideal for the food & beverage industries.
The stainless-steel sheet polisher works by using abrasives attached to a flexible backing to improve the overall surface finish of the metal. The grinding, sanding, and finishing of food-grade stainless-steel results in surfaces devoid of areas that encourage bacteria growth. This means the surfaces are completely devoid of lines, grooves, pits, or divots. The polished surfaces also withstand corrosion from food handling and sanitising chemicals.
Polishing is ideal for a number of applications including steel fabrication, steel sheet assembly, kitchen equipment fabrication, and in many other scenarios which demand powerful, versatile and reliable polished finishes.
The sheet polisher is ideal for smaller runs and works hand in hand with the coil polisher to maximise coil yields. Larger sheets up to 6250mm can also be polished via the coil polisher and our blanking lines.
The machine provides easy handling while at high power, superb flexibility, and optimised ergonomic and safety features.
Sheet length range: 880mm to 4000mm.
Sheet length width: Up to 1500mm wide.
For an enhanced brush stainless steel finish.
JM Steel coil polishing service is used to provide a unique smooth and stunning appearance with excellent hygienic properties.
JM Steel coil polishing line has a 10-tonne coil to coil capacity with twin-head dry belt polishing. In addition to the dry belts, the line has three heavy duty brushing units with the capability of polishing from the nose to tail of the coil to maximise coil yield.
The JM steel manufactured coil polisher provides optimal control over brightness, reflectivity, and roughness (Ra) from 0.90 micron down to 0.20 micron.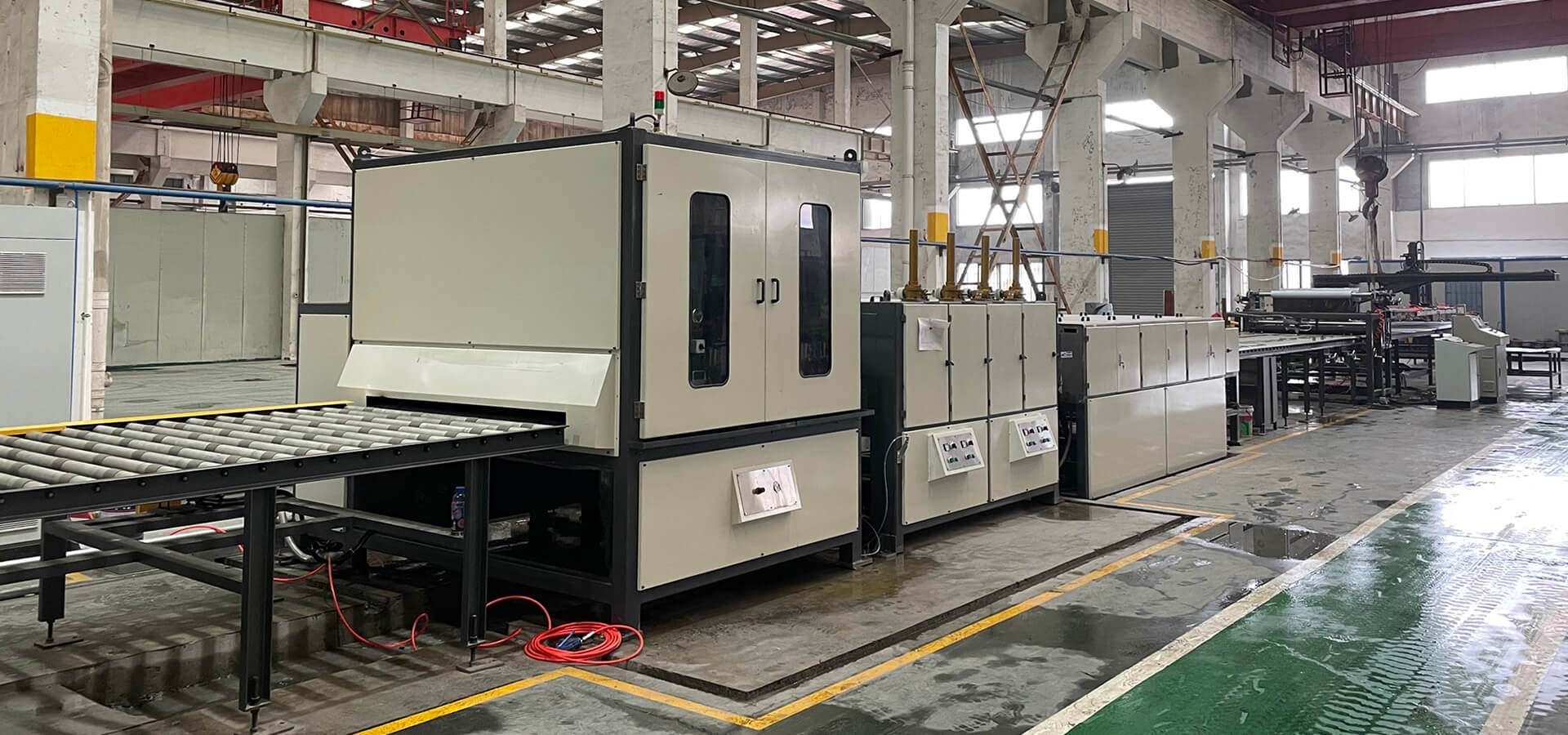 FIND OUT MORE