JM team is experienced and hard-working, in order to improve the team's energy and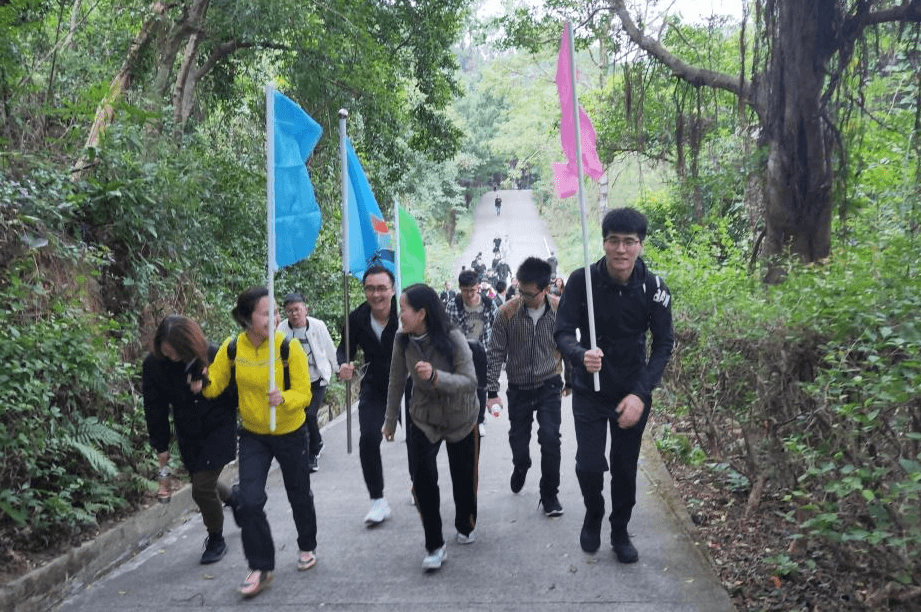 motivation, and increase morale. Therefore, the JM team decided to get its employees back on track by exploring some team building strategies and activities.
Team building refers to providing employees with the skills, training and resources needed so that they can work in harmony. However, to really work, it must be a continuous process and embedded in the team and the organization's culture.
In order to promote the continuous and in-depth development of fitness exercises for the employees of the center, further improve the health awareness and physical fitness of the employees, show the good sports level and spiritual outlook of the center, and enrich the amateur cultural life, the JM company labor union organized the employees in March 2014 On the 15th, a mountaineering competition was held in Huishan National Forest Park.
At the time of Qingming Festival, the company decided to hold outing activities. The JM colleagues gathered at the gate of Huishan National Forest Park in the morning. At 6:30, the mountaineering team set off from Huishan National Forest Park, up the mountain road, and ran towards the top of the destination mountain, just a few minutes. Ten minutes later, they reached the end one after another.
During the mountaineering, the colleagues demonstrated the spirit of unity, assistance, positiveness, and tenacious struggle, showing the spirit of the staff team with their heads up and forging ahead. At the same time, they also made everyone feel the charm of outdoor sports and appreciate the beautiful scenery of nature. It also came to a successful end.